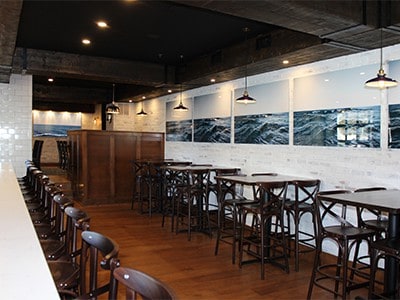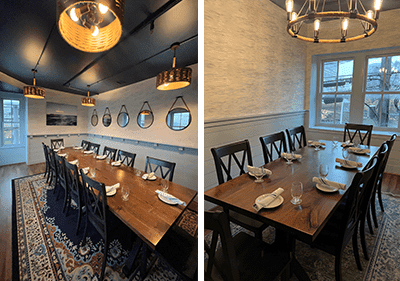 CATCH 101 Buyout & Private Rooms
52 STANDING | 65 SEATED BUYOUT
Located down the street at our sister restaurant in West Conshohocken, Catch 101 is a completely private event space that can hold up to 52 people in our main dining space. Catch 101 features several high-tops in the bar area as well as an intimate private dining room in the back of the restaurant. The restaurant also has 2 private dining rooms upstairs that can accommodate from 6 to 14 and are the perfect setting for a celebratory dinner.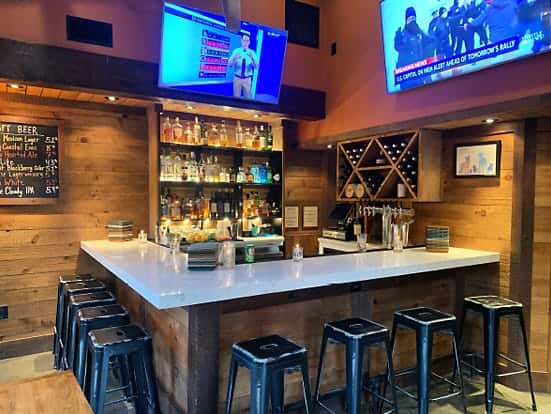 Yard Bar
18-20 SEATED | 30-34 STANDING
This bar is located in our backyard area, and features two floor-to-ceiling garage doors that give you an outdoor feel while still being covered. It is equipped with a full bar, several high-tops, two TV's and a fireplace. This space is ideal for happy hours, birthdays, and engagement parties.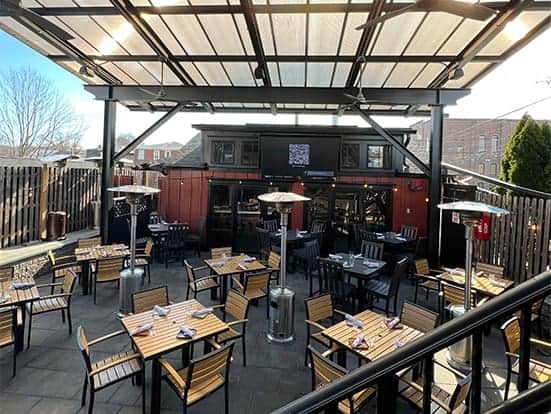 Backyard
45-50 SEATED | 60-65 STANDING
This outdoor area features a large covering in the backyard with hanging string lights and a TV. The Yard connects to the Yard Bar and when combining the two spaces, the venue can fit 70 people seated and 90 standing. In the winter months, heaters and additional coverings are provided to keep warm.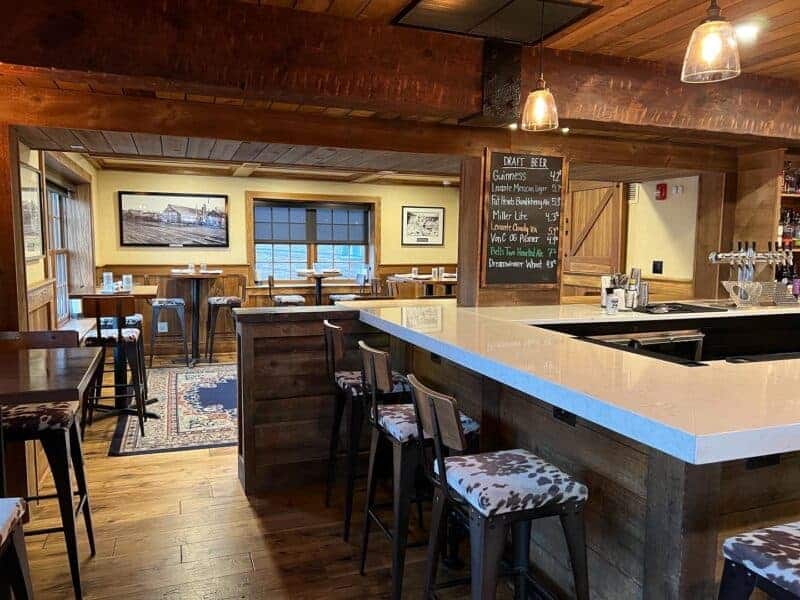 Upstairs Bar & Dining Room
55-60 SEATED | 75-80 STANDING
This space is located on our second floor and overlooks the main dining room and fireplace. The second floor features our largest bar in the restaurant. It is equipped with a full bar and two TV's, and has access to two bathrooms. This space is ideal for baby/bridal showers, rehearsal dinners, holiday parties & birthdays.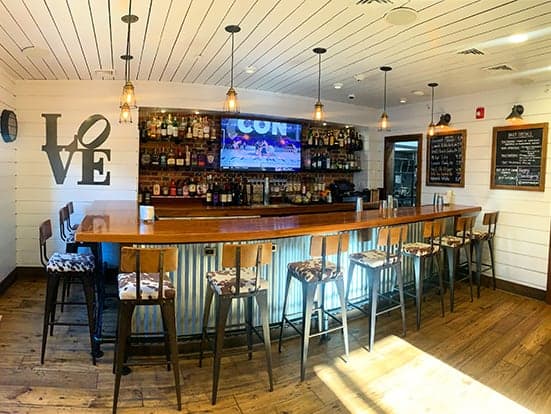 Main Bar
13-15 SEATED | 20 STANDING
Located on our first floor, this bar is perfect for guests seeking a cozy and intimate experience. Featuring floor to ceiling rustic wood paneling, a TV, and a full bar, this space is ideal for smaller happy hours, birthdays, watch parties, or casual drinks. *Low seating is not included in this space.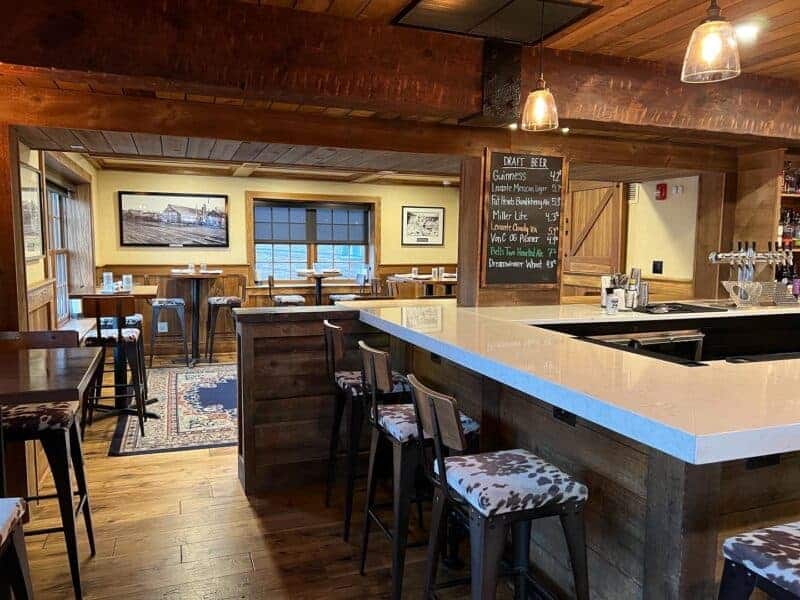 Porch
14 SEATED
Located right outside of the main building, the porch offers a private experience while still feeling apart of the restaurant. The space is heated during the cooler months, and opened up during the warmer months. This space is ideal for luncheons, dinner parties, and smaller gatherings.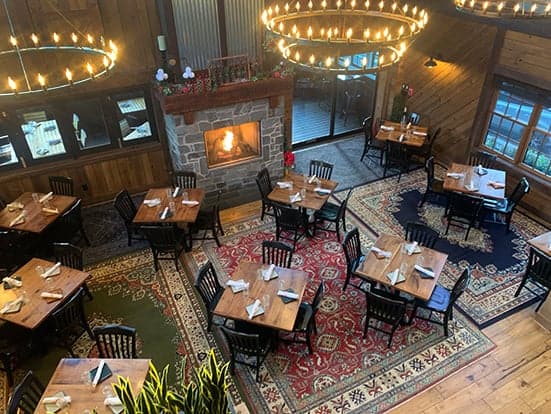 Jasper's Backyard Restaurant Buyout
200 STANDING | 150 SEATED
Restaurant buyouts are available and ideal for events such as weddings, holiday parties, rehearsal dinners, bar mitzvahs, and other large celebrations. All three bars would be open as well as 4 separate dining areas. The entire restaurant would be closed to the public for the day as we prepare for your event.